Monkey Baa
Monkey Baa is Australia's leading professional theatre company for young audiences, based in the Lendlease Darling Quarter Theatre.
Analytics Reporting & Metrics
Mobile Optimisation
Performance Optimisation
Responsive Design
Search Engine Optimisation
Social Media Integration
Ticketing Integration
User Experience
Website Maintenance
WordPress Development
In October 2016 we launched our new website that was designed by Alphabet Studio and built by Jala Design. The whole process felt seamless. Alphabet and Jala have a great working relationship and were on the same page about creating a website for us that was creative, practical and reflected our brand. Since the website has been built, Jala has been a pleasure to work with. No request we put forward is too small or annoying! They are always extremely friendly, timely and communicate with clarity.
Liz Raleigh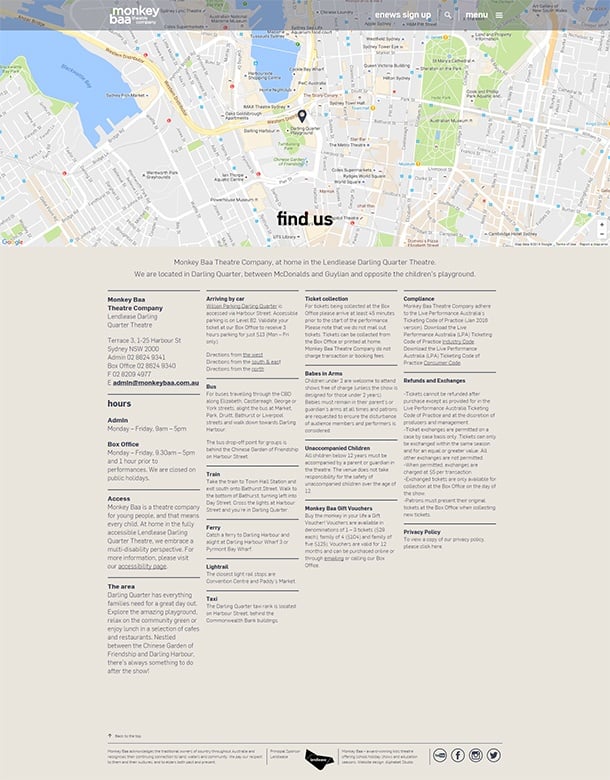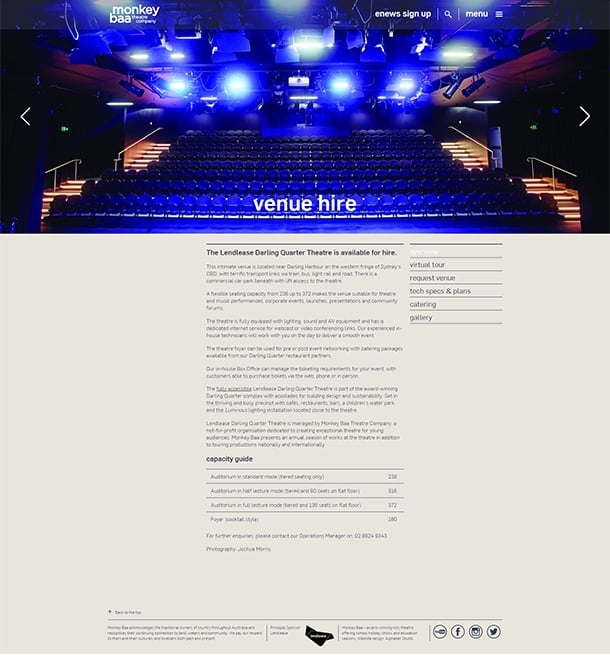 Non-Profit Website Design
Jala Design actively seeks to work with associations, charities and Non-Profit (NFP) organisations.
We understand that non-profits are often on a small budget. To assist with keeping budgets low Jala Design have multiple packages to best fit your organisation's goals and resources. Each website we work on is custom designed, ensuring that you are delivered a website that energises, advocates and conveys your organisation's belief, challenge, approach and vision.