Ensemble Theatre
Based in Kirribilli, on the edge of Sydney Harbour, Ensemble Theatre is committed to performing and presenting the best of international plays, well-loved classics and new Australian works.
Analytics Reporting & Metrics
Mobile Optimisation
Performance Optimisation
Responsive Design
Search Engine Optimisation
Social Media Integration
Ticketing Integration
User Experience
Website Maintenance
WordPress Development
Jala Design worked in collaboration with Alphabet to complete this project.
Alphabet is a creative studio, based in Sydney and London, specialising in crafting brands, developing visual identities and creating inspiring campaigns. They're a collection of characters who listen to your needs, respond intelligently with strategic thinking, then translate that into outstanding creative solutions for print, web and motion.
LEARN MORE ABOUT ALPHABET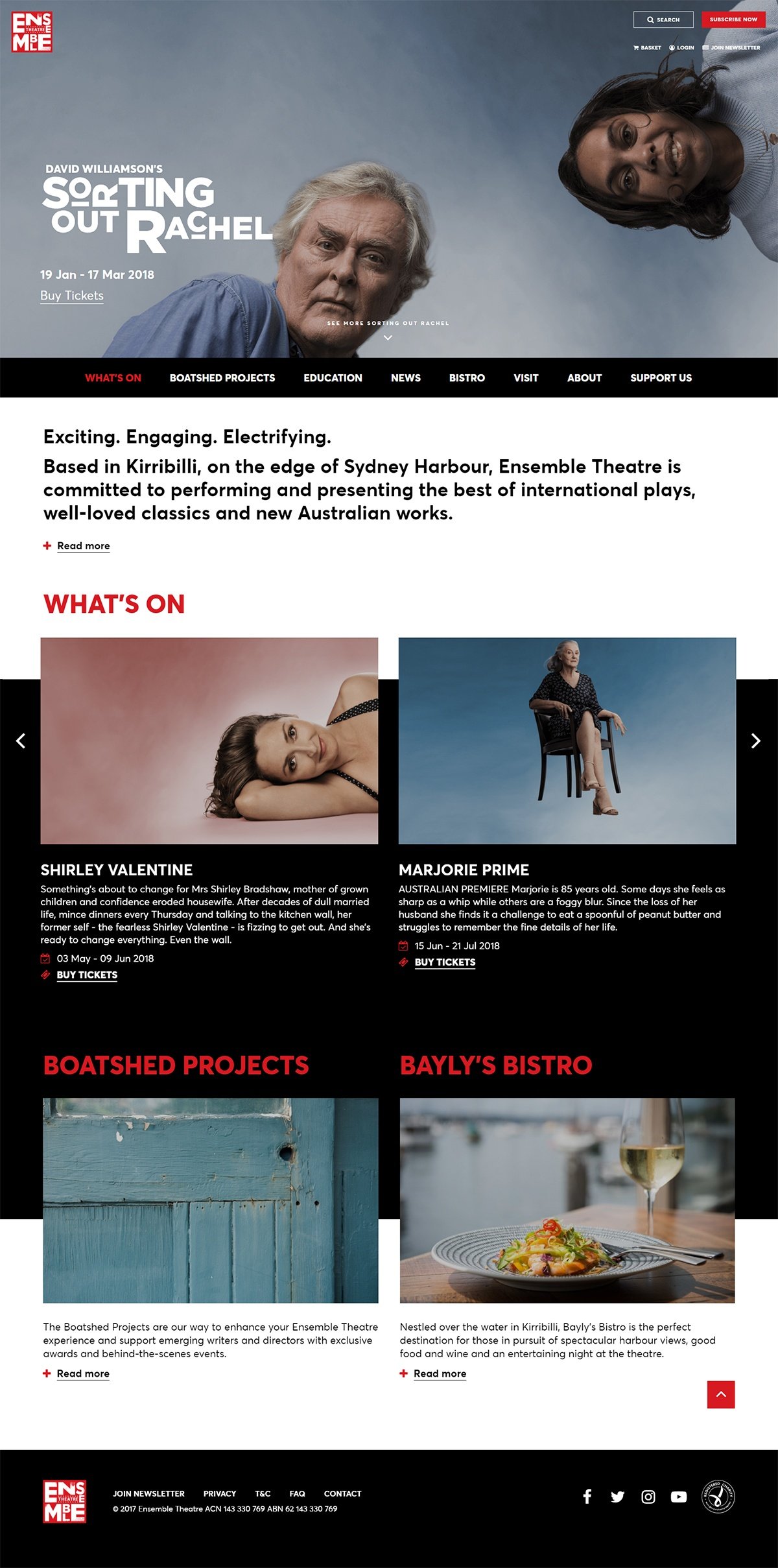 Working with Jala Design and Alphabet Studios has been an excellent and seamless experience, with both companies working collaboratively together to deliver exceptional work that entirely meets our brief and budget in projects that included a major rebrand and new website for Ensemble Theatre.
Sophie Withers