The Big Anxiety
The Big Anxiety brings together artists, scientists and communities to question and re-imagine the state of mental health in the 21st century. A radically new kind of international arts festival, in which every project is an open conversation, designed to promote curiosity, awareness and action.
Mobile Optimisation
Performance Optimisation
Responsive Design
Search Engine Optimisation
Social Media Integration
Ticketing Integration
User Experience
Website Maintenance
WordPress Development
Jala Design worked in collaboration with Alphabet to complete this project.
Alphabet is a creative studio, based in Sydney and London, specialising in crafting brands, developing visual identities and creating inspiring campaigns. They're a collection of characters who listen to your needs, respond intelligently with strategic thinking, then translate that into outstanding creative solutions for print, web and motion.
LEARN MORE ABOUT ALPHABET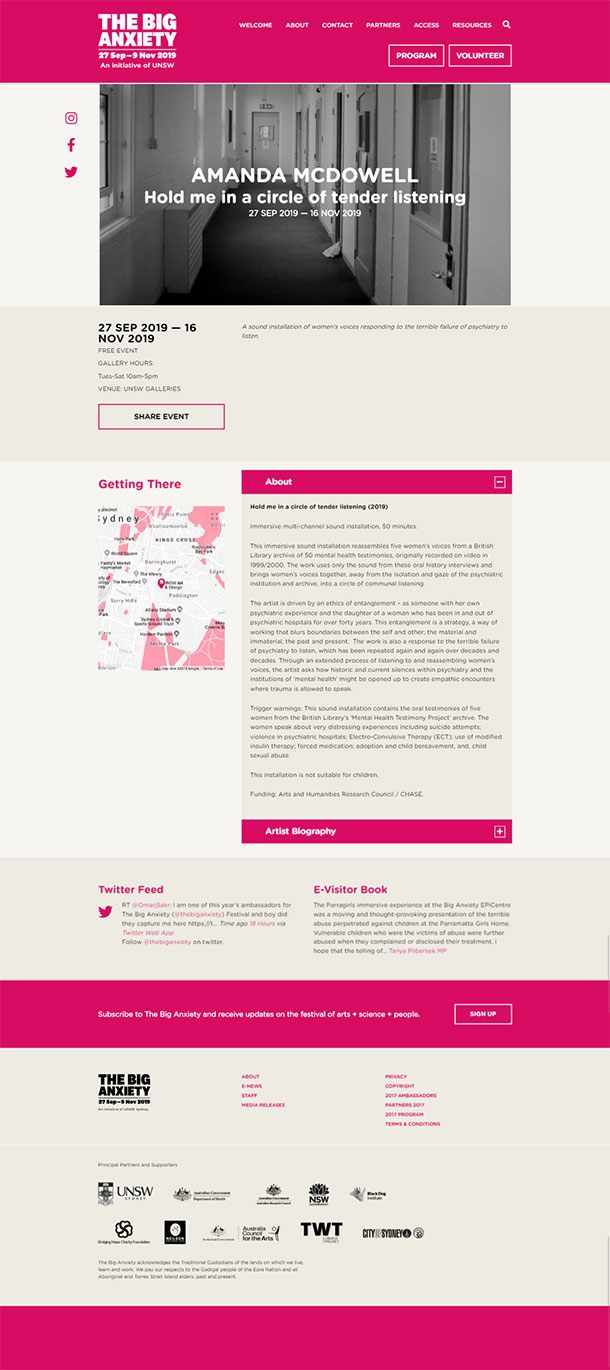 Non-Profit Website Design
Jala Design actively seeks to work with associations, charities and Non-Profit (NFP) organisations.
We understand that non-profits are often on a small budget. To assist with keeping budgets low Jala Design have multiple packages to best fit your organisation's goals and resources. Each website we work on is custom designed, ensuring that you are delivered a website that energises, advocates and conveys your organisation's belief, challenge, approach and vision.