WorldSkills Australia
WorldSkills Australia is a social enterprise that passionately believes skills drive the future of young people, and of Australia. Since 1981 they have been the leading voice for skills excellence in vocational, technological and service oriented careers in Australia. They have raised the awareness of hundreds of thousands of young Australians and their parents, industry and employers, that our nation's future depends on effective skills training systems.
Analytics Reporting & Metrics
Brand Development
Email Marketing
Mobile Optimisation
Performance Optimisation
Responsive Design
Search Engine Optimisation
Social Media Integration
User Experience
Website Maintenance
WordPress Development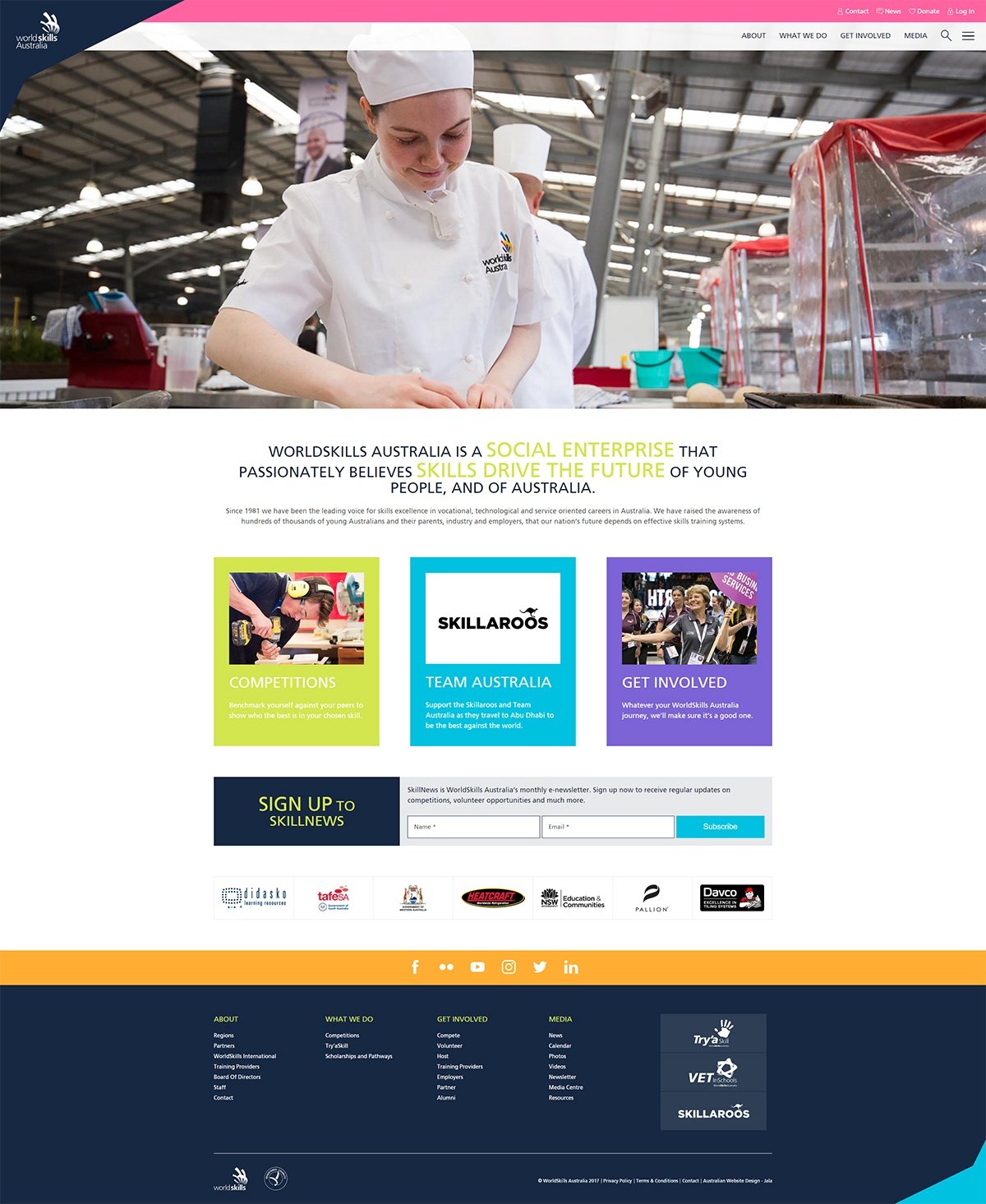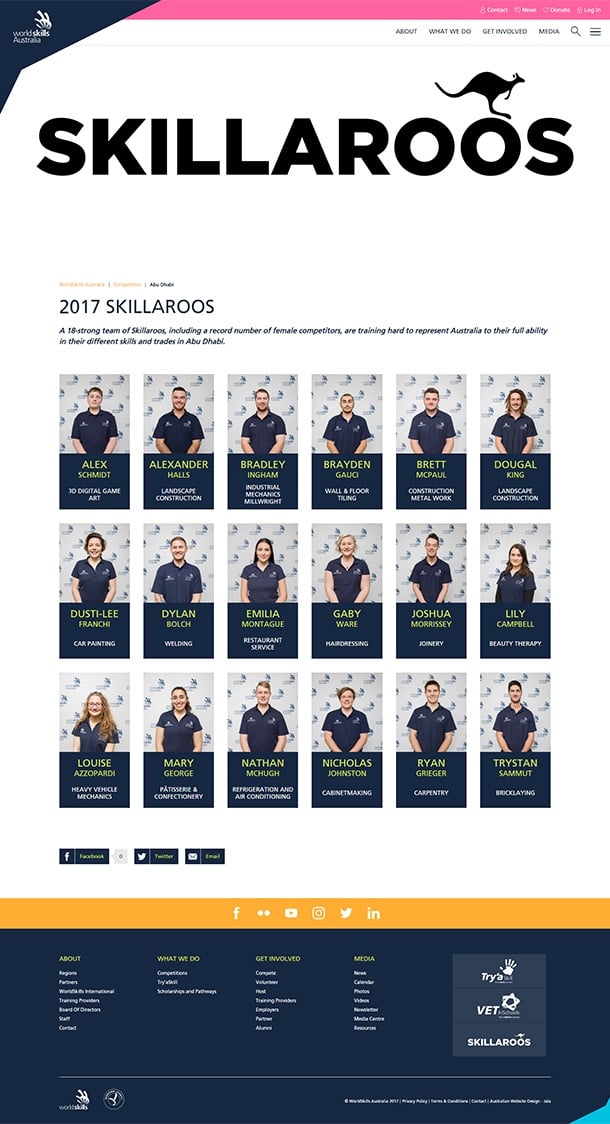 Non-Profit Website Design
Jala Design actively seeks to work with associations, charities and Non-Profit (NFP) organisations.
We understand that non-profits are often on a small budget. To assist with keeping budgets low Jala Design have multiple packages to best fit your organisation's goals and resources. Each website we work on is custom designed, ensuring that you are delivered a website that energises, advocates and conveys your organisation's belief, challenge, approach and vision.