Wotton + Kearney
Wotton + Kearney's sole focus is insurance law. They have almost 100 lawyers in Sydney, Melbourne, Brisbane and Perth, all specialising in the handling of insurance claims. Their vision is to be the premier insurance and dispute resolution law firm providing legal solutions across Australia and South East Asia.
Analytics Reporting & Metrics
Mobile Optimisation
Performance Optimisation
Responsive Design
Search Engine Optimisation
Social Media Integration
User Experience
Website Maintenance
WordPress Development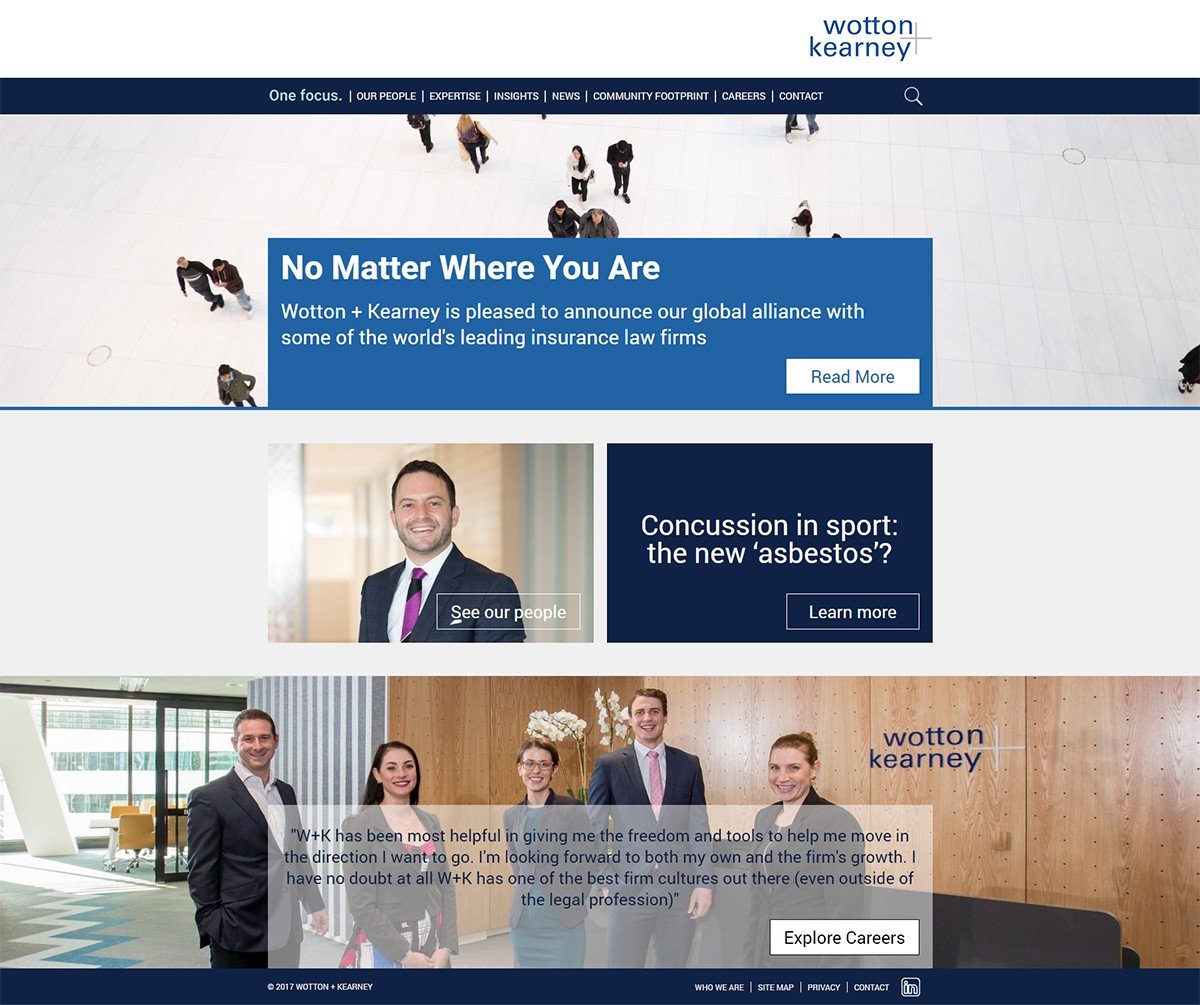 I have worked directly with Jala Design for a number of years now on many website projects. During this time their expertise along with their diligence from start to end has been an invaluable part in ensuring all projects complete successfully, on time and within budget. I have no reservations at all in recommending Jala Design to anyone looking to work with them. Even more so with regard to their post project support as having the team there has been essential in making sure everyone is happy. I can't recommend the Jala Design team highly enough.
Daniel Baggs